Golfers often find themselves in a bind when it comes to traveling with their clubs. The worries range from potential damage to their treasured gear to the possibility of incurring steep fees for oversized luggage. Airlines have varying policies regarding golf equipment, and understanding these nuances can save you both time and money. Our aim with this post is to help alleviate your concerns by providing detailed, practical information. By the end of this read, you'll be equipped with all the knowledge you need to fly your golf clubs without any unforeseen surprises.
Baggage Policy
Before delving into specifics, it's important to understand JetBlue's general baggage policy. The airline has a transparent, easy-to-understand policy that ensures your golf clubs reach your destination safely. As a part of their commitment to customer service, JetBlue continually strives to maintain its reputation for luggage handling.
The standard baggage allowance for JetBlue is one carry-on bag and one personal item. Checked baggage comes at an additional cost, with prices varying based on your fare type and the weight and size of your bag.
The airline allows up to two bags as standard checked luggage. Any additional bags, as well as overweight and oversized bags, will incur additional fees.
The above are the basics of JetBlue's baggage policy. But how do golf clubs fit into this? Read on to find out.
Flying Golf Clubs with JetBlue: The Basics
With JetBlue, golfing equipment is allowed as checked baggage with an additional fee applied, given that it adheres to certain size and weight limitations. As a golfer, this means you can carry your clubs along without much hassle.
A golf bag can contain 14 golf clubs, 12 golf balls, and one pair of golf shoes.
Your golf bag can be either a hard-sided golf case or a soft-sided golf bag as long as it adheres to JetBlue's size limitations.
It's also essential to remember that golf equipment will be counted as one of your checked bags. So, plan your luggage accordingly to avoid any unexpected charges.
Cost of Flying Clubs with JetBlue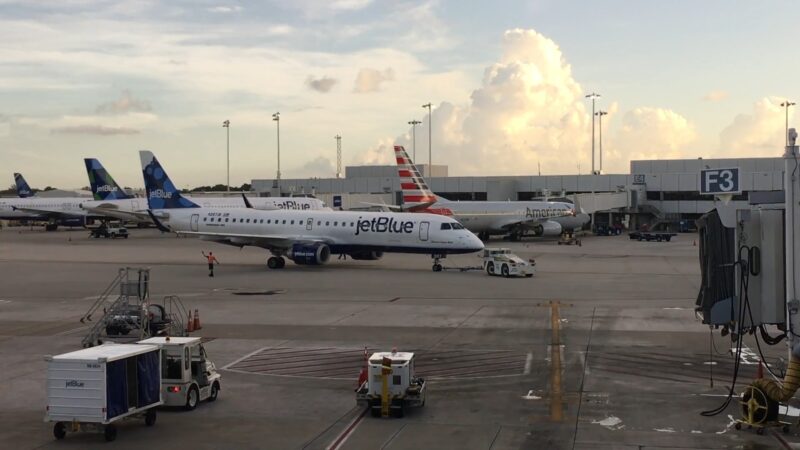 The cost of flying golf clubs with JetBlue is dependent on various factors. Your golf bag can be considered either as a part of your regular checked baggage allowance or as an additional bag, and the pricing changes accordingly.
The first checked bag comes with a fee of $30, while the second checked bag will cost you $40.
If your golf bag is an additional bag apart from your regular allowance, it will cost you $150.
However, these prices are subject to change and can vary based on the fare type and route of your flight.
Keep in mind that these costs are per person, per flight, and thus, your round trip costs would be double the mentioned prices.
Oversize and Overweight Baggage Policy
Golf equipment falls under JetBlue's Oversize and Overweight Baggage policy, which dictates the size and weight limits for checked baggage.
Golf bags should not exceed 62 inches (157.48 cm) in overall dimensions (length + width + height) and must not weigh more than 50 pounds (22.68 kg).
Bags exceeding the weight limit are subject to an overweight fee of $150. If your golf bag is both an additional and overweight bag, separate fees apply.
Planning your golf bag meticulously to fit within these dimensions will help you avoid any extra charges.
Importance of Golf Travel Bags
Protecting your clubs during travel is of utmost importance. Golf travel bags, designed to hold your clubs securely, are a must-have for any golfer planning to travel.
Hard-sided cases provide maximum protection, especially for long-haul flights or multiple layovers.
Soft-sided bags, on the other hand, are lighter and easier to carry around. However, they may not offer the same level of protection.
Choosing a golf travel bag that fits JetBlue's size and weight limits is key to a stress-free golfing vacation.
Insurance: Protecting Your Clubs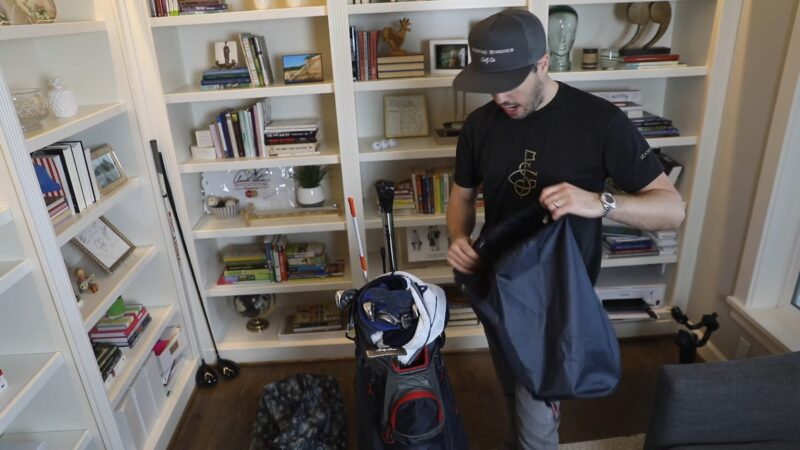 Even with the best packing and careful handling, there's always a risk of your clubs getting damaged during travel. Insuring your clubs is a wise decision to mitigate these risks.
Many insurance companies offer specific coverage for golf equipment.
Additionally, some credit card companies also provide travel insurance as a perk that may cover your clubs.
Before you travel, check with your insurance provider or credit card company to see what coverages they offer.
Benefits of JetBlue's Mosaic Membership
For frequent flyers, JetBlue's Mosaic membership offers a host of benefits that could significantly reduce the cost of flying with golf clubs.
Mosaic members enjoy waived fees for their first and second checked bags.
This could mean significant savings if you're a frequent golf traveler.
It's worth considering a Mosaic membership if you find yourself flying with JetBlue often.
Alternative Ways to Travel with Golf Clubs
If you'd rather avoid the hassle of flying your golf clubs, there are other options to consider.
Companies like Ship Sticks offer services to ship your clubs directly to your destination. This could save you the effort of lugging around heavy golf bags.
Renting clubs at your destination is another hassle-free option, especially if you're not particular about using your own clubs.
Tips for Packing Golf Clubs for Flight
Packing your golf clubs properly can save you from potential damage. Here are a few tips:
Use a sturdy, hard-shell golf case to provide optimal protection.
Wrap your club heads with bubble wrap or a towel to prevent them from clashing against each other.
Add extra padding to fill any vacant space in the bag.
Following these steps can ensure your clubs reach your destination safely.
JetBlue's Customer Service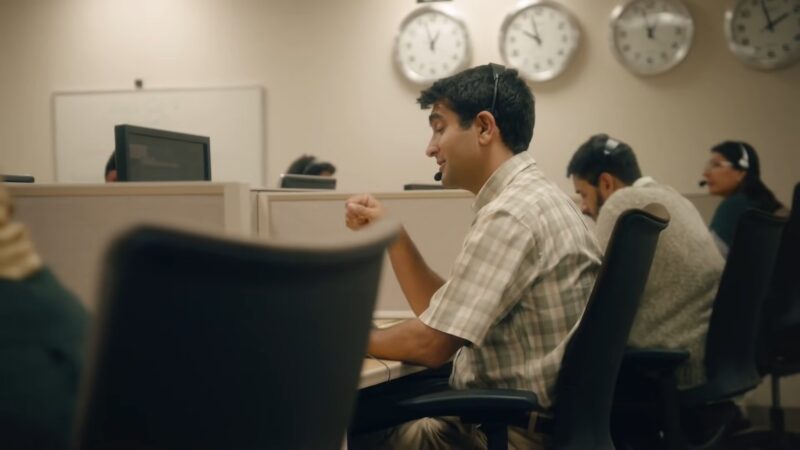 JetBlue's customer service team is available 24/7 to assist with any concerns you might have about flying with your golf clubs. They can provide up-to-date information and help you understand any fees you might incur.
Be Aware of Changes in Policies
Airlines often update their baggage policies, and staying updated can save you from unexpected costs. It's always a good idea to double-check the policy closer to your travel date.
Benefits of Early Check-In
Checking in early can make the process of flying with your golf clubs smoother. It gives you extra time to sort out any potential issues and ensure that your clubs are handled with care.
Essential Reminders
Remember that each golfer can check in one bag of golf equipment. All items should be properly packed to prevent damage during transport. While JetBlue takes great care of your golf equipment, it's still crucial to pack properly and secure your gear.
Final Words
Now, before you go get packed and ready for your traveling adventure, check out our article on regripping golf clubs using rubbing alcohol. This may come in handy once you decide to change your old grips to fresh, new ones!
Flying your clubs with JetBlue Airlines doesn't have to be a stressful experience. Armed with the right information and prepared with the right gear, you can travel worry-free with your clubs. So get ready to conquer the greens, wherever they might be!